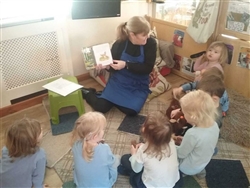 Our staff
The Roundabout Day Nursery take's pride in our commitment to our staff and in the commitment they show to your family. As an experienced provider of childcare we recognise the clear link between well-qualified, enthusiastic staff and high quality care and education for your child.
When choosing staff for our nursery we look not just for their qualification and experience, but also for that extra passion for working with children and babies.
There are clear legal requirements relating to safer recruitment in a day nursery. All staff are DBS (disclosure and barring service) and are on the government update renewal service where criminal records are checked every 48 hours to ensure that they are safe to work with children.
All nursery staff have a secure working knowledge in areas such as special educational needs and safeguarding children.
Staff also attend varied training sessions throughout the year designed to improve and extend their practice in working with children.